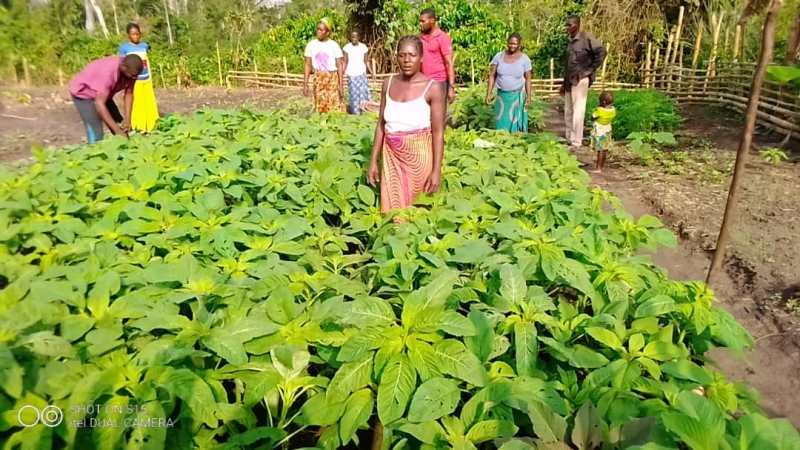 Starting in January 2020 with the objective of achieving food security for the participating families by eating a balanced diet throughout the year the project, has already started to produce its results. Today, the participating families can be happy to enjoy the fruits of their hard work.
In the village MONDOMBE, one of the 17 beneficiary villages of the project located at 8 km from DONGO on the Ubangi river, vegetables are currently being produced and are flooding the local markets, contrary to the past years when the village suffered from floods aggravating the already precarious situation of the area. In these production batches we can mention vegetables such as: Amaranth, Morella, Spinach, Gombo, Eggplant, Tomato and Chives.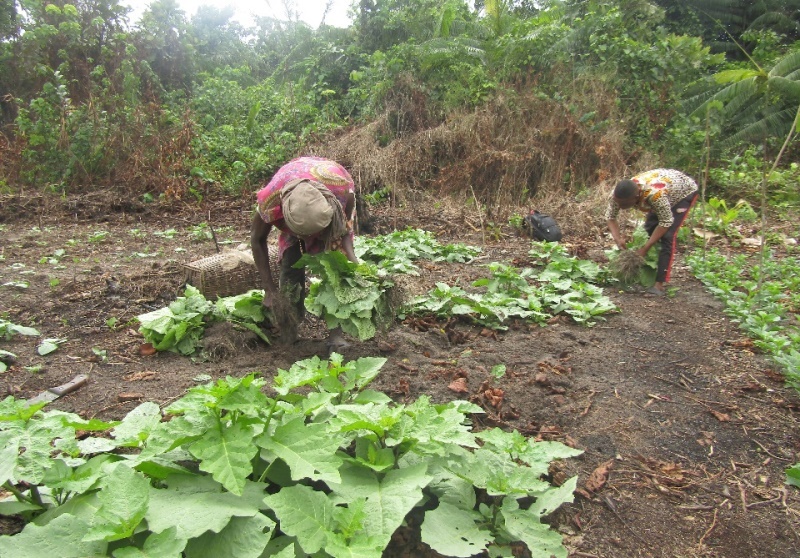 Thanks to the training received the farmers, have produced, the good harvest. The new agricultural techniques learned in the demonstration gardens initiated by the FC DONGO project have made it possible to achieve these results. With this production, families will have enough food and the surplus will be sold for other household needs.
To prove this, farmer THETHE says: "Vegetable production has been an efficient and quick source of income for my family; it is every year that we are faced with the lack of food in our village MONDOMBE because of the floods that affect our fields. But when I learnt the production techniques in the demonstration gardens initiated by HPP-CONGO, I thought it would be good to practice them in my own garden which allowed me to have enough food in my house and each time sell the surplus vegetables which helps me to have money for my other needs. Mama THETHE is a farmer member of the Peace Club of Mondombe village.
The project and the farmers have established a two-week production cycle. It means that the farmers create new nurseries even 2 weeks and transplant the new plants in the fields every 2 week.