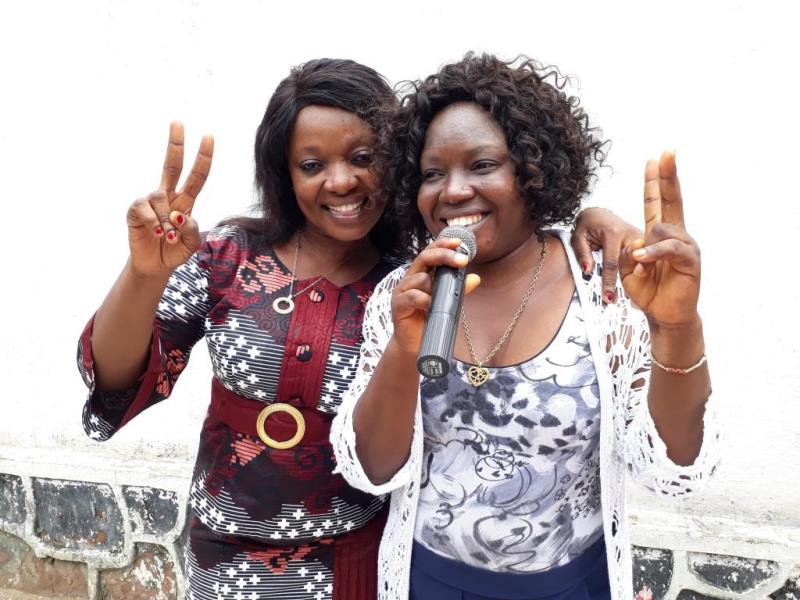 As usual, the 8 March is celebrated worldwide as International Women's Day since it was declared by the UN in 1977. This year, the global theme is "Women's Leadership: For an Equal Future in the World of Covid-19". In the DRC, the 8 March is celebrated under the theme of "Excellent female leadership, an egalitarian and digital society in the era of Covid-19", as officially announced by Béatrice Lomeya, Minister of State in charge of Gender, Family and Children. The day celebrates the tremendous efforts of women and girls around the world to shape a more egalitarian future and recovery from the Covid-19 pandemic and highlights the gaps that need to be addressed.
What exactly is celebrated on 8 March each year? Indeed, 8 March is a day of action, awareness and mobilisation focused on the fight for women's rights, equality and justice. Several activities throughout the world are organised this commemorative day, notably reflections, exchanges, mobilisation for equality between men and women; the day also invites to make an evaluation of what has been done and what remains to be done on the question of the place of women in society. It is also an opportunity to highlight initiatives that place women at the heart of creation and their participation in social, political and economic life.
HPP-Congo has always joined this struggle for women's emancipation integrates the gender approach in all its programmes with the aim of ensuring an equal distribution of opportunities, resources and benefits among the different groups of the beneficiary population. This approach focuses on the social, economic, political and cultural forces that determine how men and women can participate in a project. Its method consists of raising awareness and introducing strategies and tools for equality through gender mainstreaming at several levels: in the way its organisation operates, in the skills of its staff and at all stages of the programme cycle management.
As a multi-sectoral organisation, HPP-Congo supports many approaches to achieve equality, including targeted services that address the rights and needs of women and girls in education, training, health and development, community systems strengthening to support and mobilise community demand, and interventions to address socio-cultural and behavioural risk factors including harmful gender norms.
Based on its gender equality strategy, HPP-Congo develops and implements programmes that promote services and interventions to reduce gender-related risks and vulnerabilities to various diseases and address structural inequalities and discrimination, in order to improve the health and lives of all women and men.
Finally, by carrying out actions on the ground, HPP-Congo raises awareness and advocates with policy makers for the removal of barriers to access to different services and especially in this period of the HIV pandemic-19 for an egalitarian and digital society.