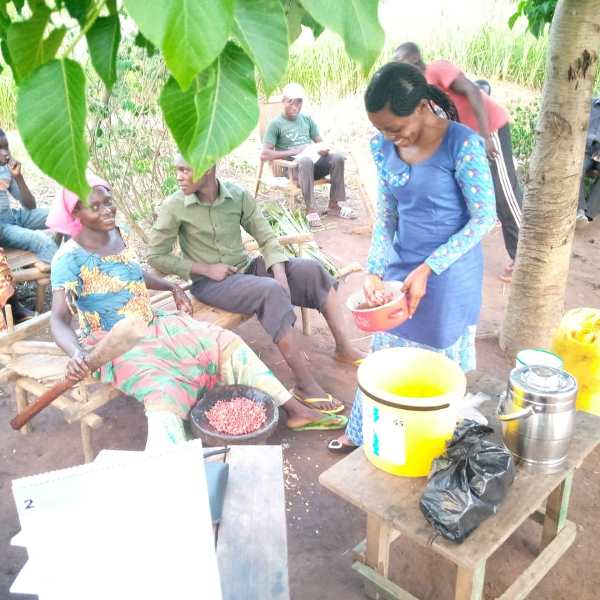 Achievements or impacts of the Community Based Nutrition (CBN) project by participating households.
Since October 2019, HPP-Congo has implemented the PARRSA program (support program for the rehabilitation and recovery of the agricultural sector) funded by the World Bank through the Ministry of Agriculture. In this program HPP-Congo in collaboration with the National Nutrition Program (PRONANUT), has implemented the NAC approach (community-based nutrition) with the aim of positively improve nutrition, based on locally produced food, for status of the population of the provinces of Mongala, South-Ubangi and North-Ubangi. The 10,400 households in 9 health zones of these provinces were supported in understanding the key practices related to garden farming and nutrition in order to promote a balanced diet at the grassroots level. 416 demonstration vegetable gardens were established by Farmers organizations and 8,565 gardens were established by individuals households. Improved seeds for garden Farming namely (spinach, amaranth, okra, nightshade, morel, eggplant, spring onion and tomato) were bought and distributed to participating households.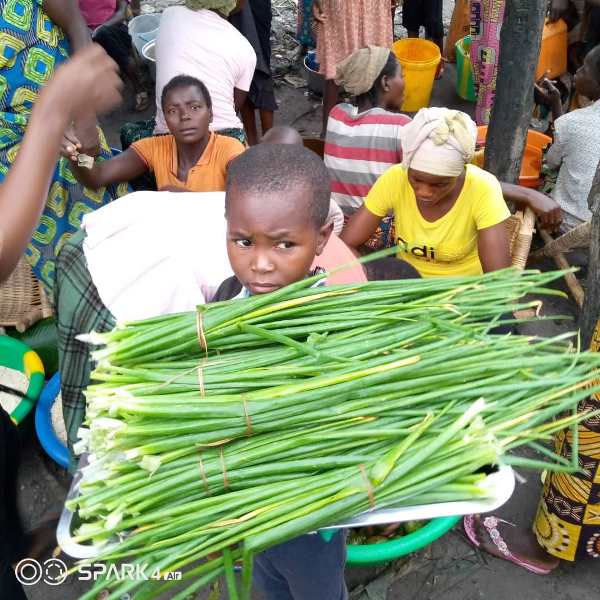 As a result of the practical support and training provided to the households buy the farmers instructors, the households are now able to identify the signs of malnutrition in children, pregnant women and breast-feeding mothers.
Cooking demonstration were theorical and practically implemented and 33,368 participants from Farmers organizations and the community have gained knowledge on appropriate cooking and food preservation methods.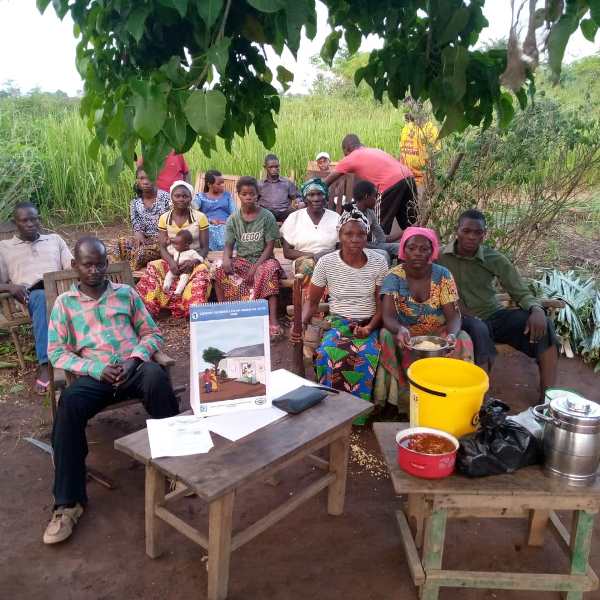 Since nutrition is necessarily linked to drinking water and hygiene, lessons on the importance of clean drinking water consumption, its management, and nutrition-related hygiene and sanitation are taught using the posters.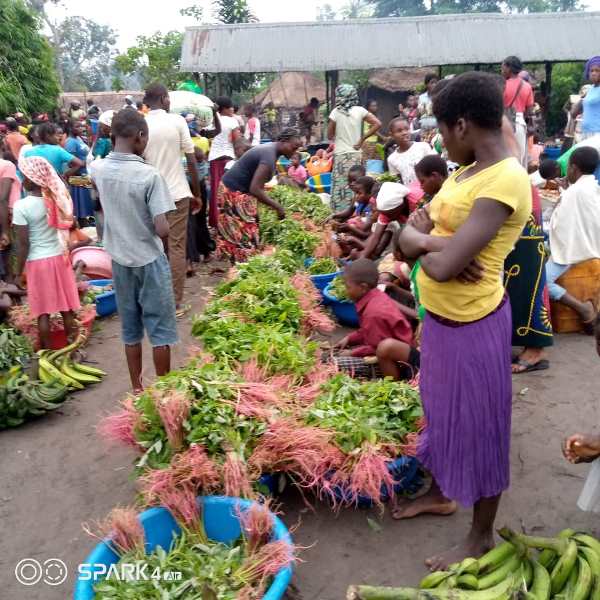 The lessons shared with the beneficiaries on the importance of good nutrition has resulted in an increased demand for seeds to do more on individual garden farming.