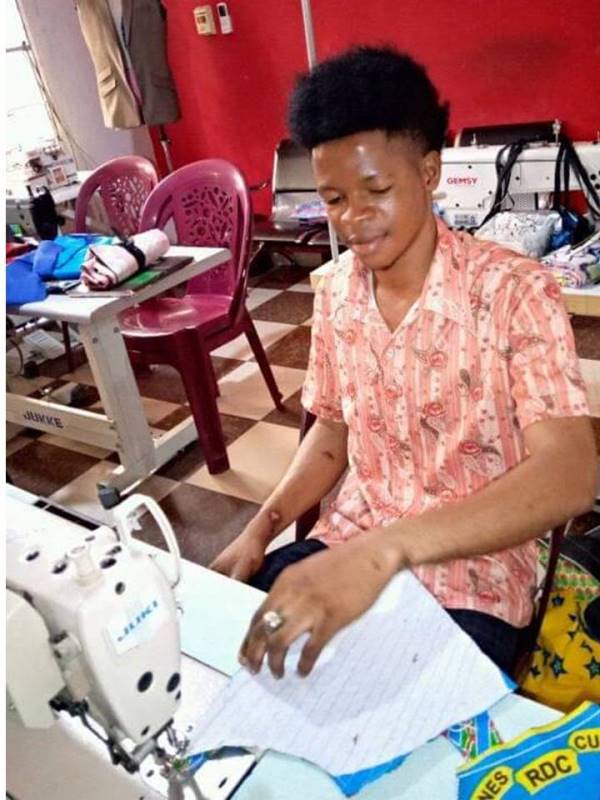 I am Etienne Manzanza, a native of Camp Luka and the only gentleman of the 2017-2018 promotion of young people trained in sewing at HPP-Congo project "Child Aid Camp Luka", aged 24, state graduate in General Pedagogy and fatherless.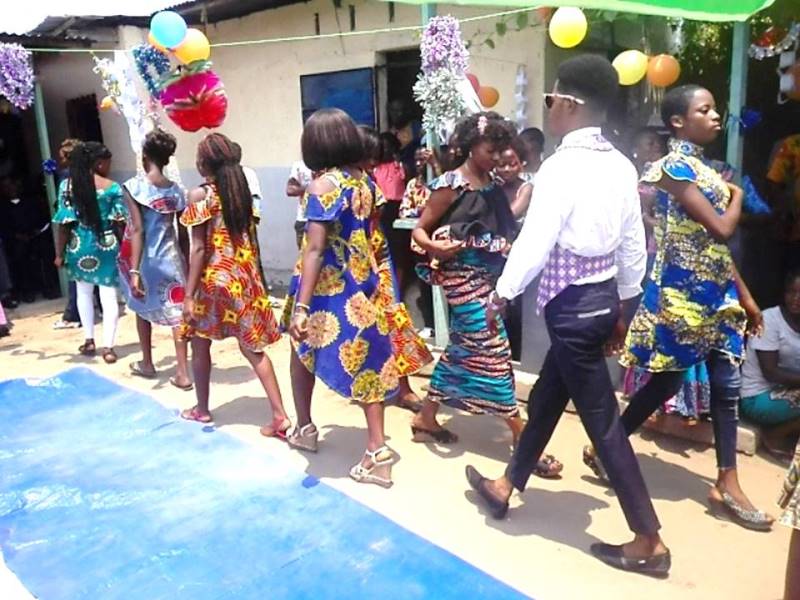 I was on my way to Angola as life was becoming more and more difficult and while I was running to family members to collect some money for my trip to Angola to look for a better way to earn a living, I got the news that HPP-Congo was organizing skills training on sewing.
I was encouraged by my mother to participate in this training, although the training was only for young women. Me and my mother had to beg the project leader to accept me as a new learner. After several attempts, I was finally accepted by the project.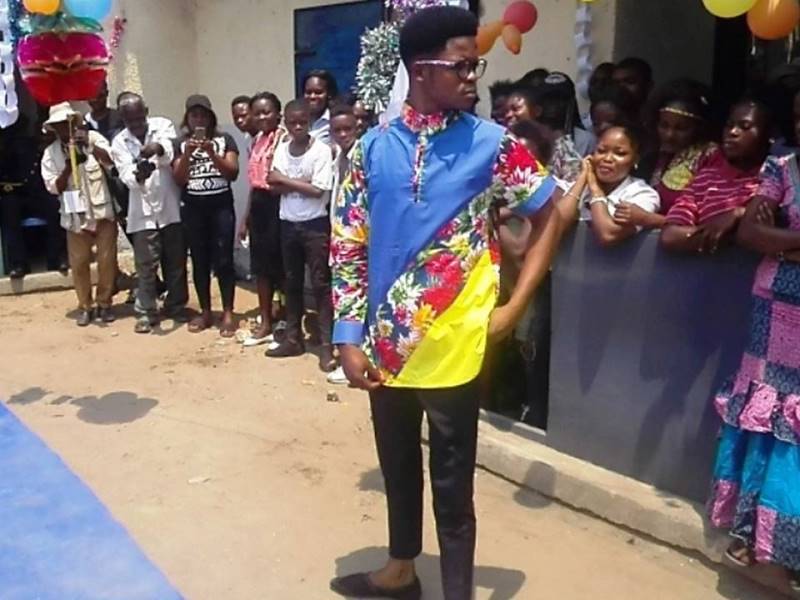 It wasn't easy for me because I was the only boy among a hundred of girls, sometimes I was ashamed of myself. Nevertheles, the trainer kept encouraging me until our core group teacher appointed me as the leader of my group; this gave me more confidence and courage.
My mother motivated me a lot, she remained attached to the project and followed my progress day after day, participating in all the activities of the parents' school, assisting me fully in the purchase of the didactic materials. This is how I was able to evolve and improve my skills; my efforts were rewarded as I was proclaimed the best of my entire promotion with 94% on the day of the award ceremony by the Ministry of Social Affairs.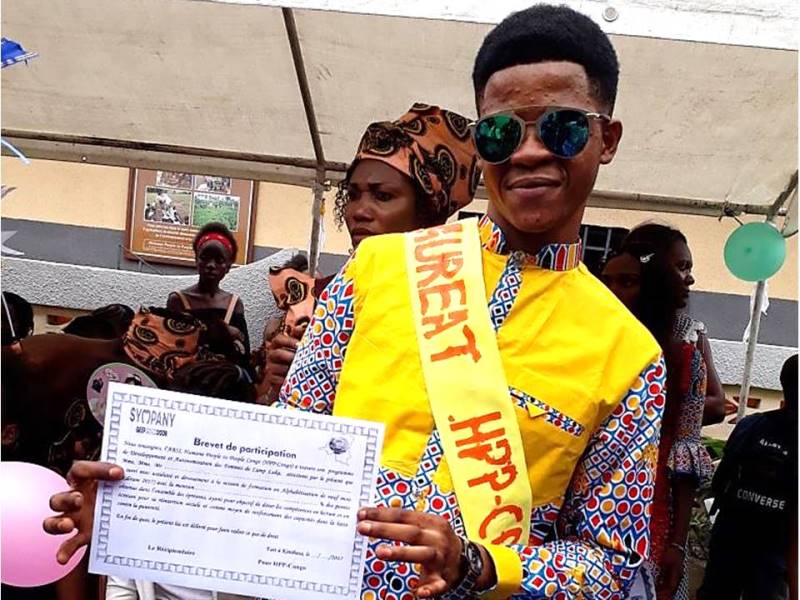 Among the guests who took part to the certificates award ceremony, there was the owner of a large sewing workshop and at the same time head of a supervisory unit at the "Institut Supérieur des Arts et Métiers", a reknown skills training institution in Kinshasa; he was impressed by my exhibitions and the comments that the inspectors from the Ministry of Social Affairs made about me.
He therefore tall me that in case I was interested to work with his company, I was welcome to submit an application as soon as possible. The project leader assisted me in writing the application letter, and today workin as the manager and supervisor in this large workshop in Kinshasa. I am currently earning enough money to continue to build the house my father left us.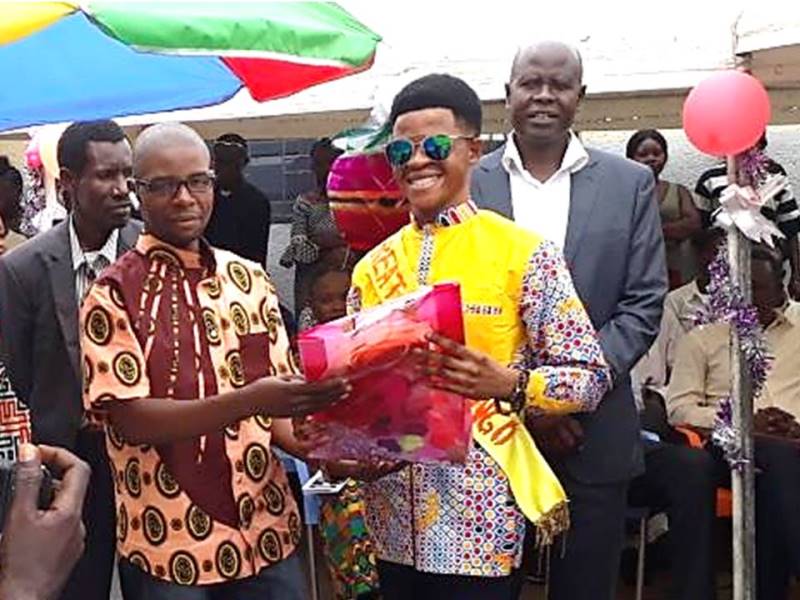 I sometimes lack words when I look back on my life and I don't know what gift to give to the project staff for all that they have meant to me. That is why I will always be grateful to them and will never stop saying thank you, thank you and thank you..
The positive impacts of the skills training offered to young Congolese by HPP-Congo contribute to the achievement of the Sustainable Development Goals:
and