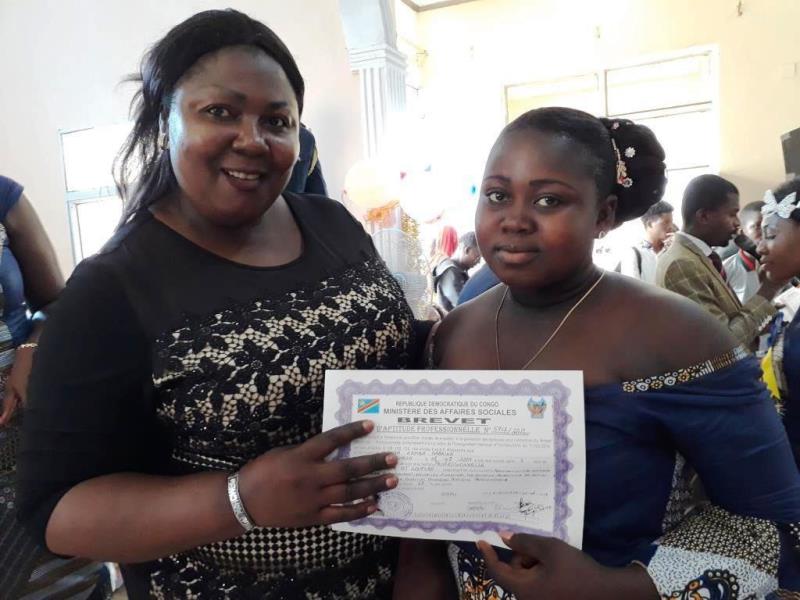 Several TV and Radio stations media have the certificates award ceremony of the 200 young women of the third and last promotion of the skills training project "Development and Empowerment of Women of Camp Luka" that took place on Saturday, August 31st, 2019 in the Camp Luka district.
This third and last promotion of young women trained consisted of 113 in Sewing and 83 in Literacy.
The video below was broadcast by KING TV about this event.