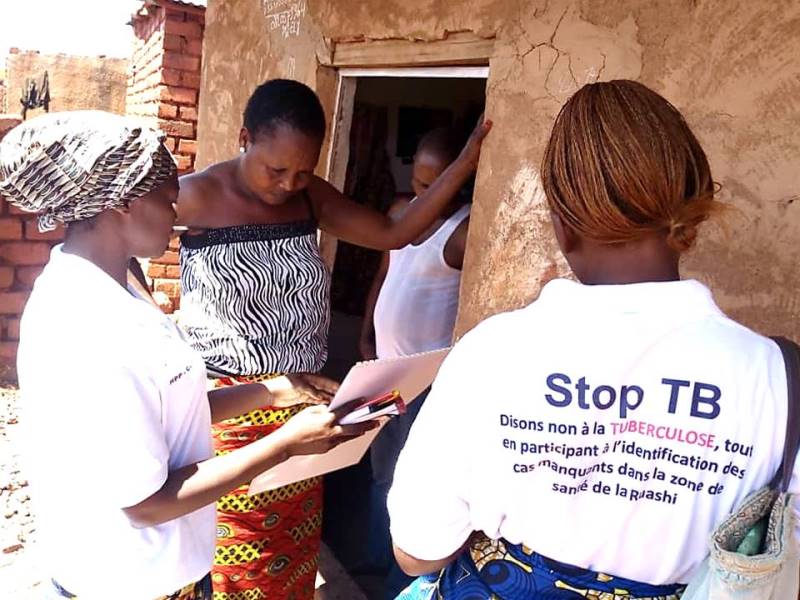 The incidence of TB reported in the DRC in 2013 was 149/100 000 for all forms of TB. The WHO case-detection rate for all forms of tuberculosis was 51% (47-56). The percentage of HIV among TB patients notified in 2013 was 14%. The total number of pulmonary tuberculosis (TBP) cases in 2013 was 113,603. Of these, 71,526 were new smear-positive (SM +) cases, 3,981 were relapses and 1,164 other cases previously treated. Multidrug-resistant tuberculosis in TB patients was estimated at 2.6% (0.01-5.5) in new tuberculosis tuberculosis and multidrug-resistant TB patients and at 13% (0.2-28) in the case of reprocessing. (WHO 2014).
It is because of these data not at all glowing about Tuberculosis that HPP-Congo decided to contribute to the fight against TB by implementing the project STOP TB in the RUASHI Mining Area, in Lubumbashi from May 2018 to May 2019.
We invite you to click on the link below to log on to the STOP TB PARTNERSHIP website to read articles about HPP-Congo's efforts to fight TB in the Ruashi Health Zone in Lubumbashi.
https://stoptb-strategicinitiative.org/index.php/2019/08/14/drc-hpp-develops-targeted-active-case-finding-model-to-detect-tb-in-hot-spots/#_ftn1