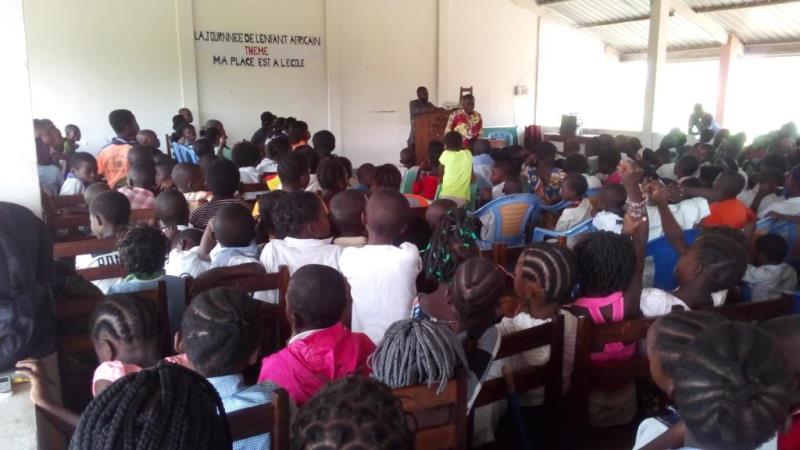 The teachers' training school DNS Mbankana of Humana People to People Congo is a dedicated teacher training institution for primary education and rural development in the DRC. The objectives of this training are intimately connected to the development of the child through good education and basic instruction.
It is in this perspective that DNS Mbankana commemorated the day of the African Child with the participation of 7 schools of the community of Mbankana including: EP LABY, EP1 MBANKANA, CBCO EP, EP BIMBIO, EP MANZONZI, EP UBOMUNGO and EP5 COPECO. Each of these schools was represented by at least 30 students. The hosts of the day were the students who are at the end of their training.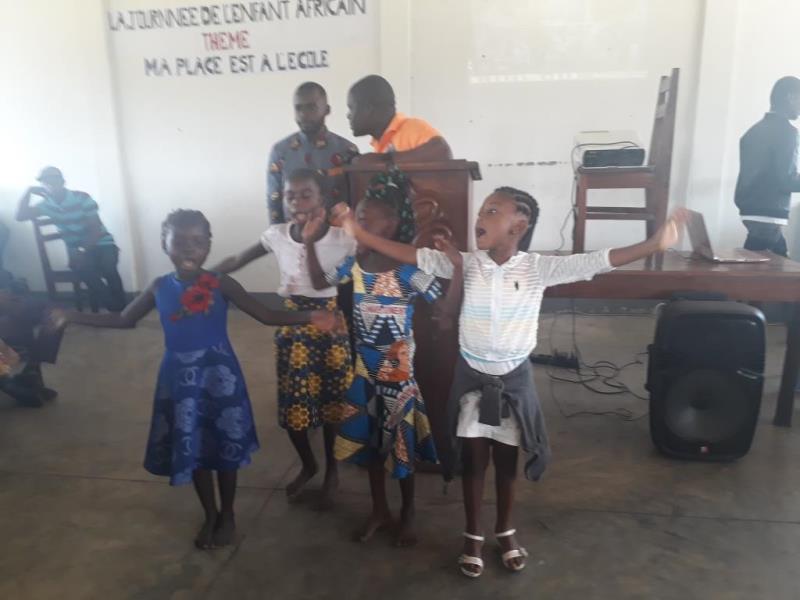 It all began this Sunday, June 16, 2019 with the introduction of the guests and the national anthem sung by all the children present in the ceremony hall of the DNS Mbankana. The opening word was given by the Director DNS Mbankana who recalled the origin of the commemoration of this day emanating from the SOWETO riots that had seen the children of the schools massacred for demanding their freedom. He went on to reiterate that children's rights are still violated in our African societies and more particularly in the DRC.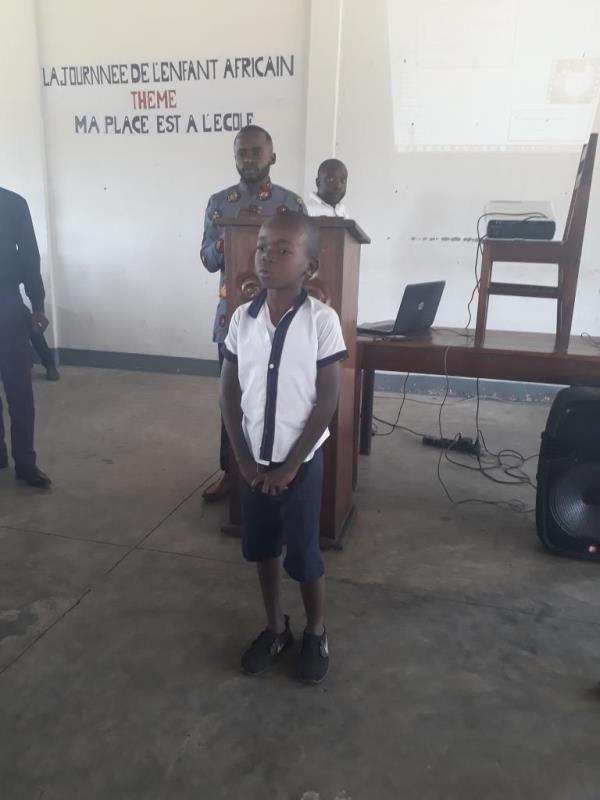 Under the locally chosen theme '' My place is in school ''; Two students from promotion 5 of the DNS taught children their rights and duties in society. It was a crucial moment for the children to express their wishes regarding their understanding and knowledge of the rights of the children often violated by the parents.
The 7 schools presented various cultural activities in memory of African children such as poems, songs, dances, theaters and recitations on children's rights.
Apart from the staff and students of the DNS, the event was attended by 210 children and 35 teachers.
The positive impacts of the activities implemented by Teachers' Training School DNS Mbankana contribute to the achievement of the Sustainable Development Goals (SDGs):