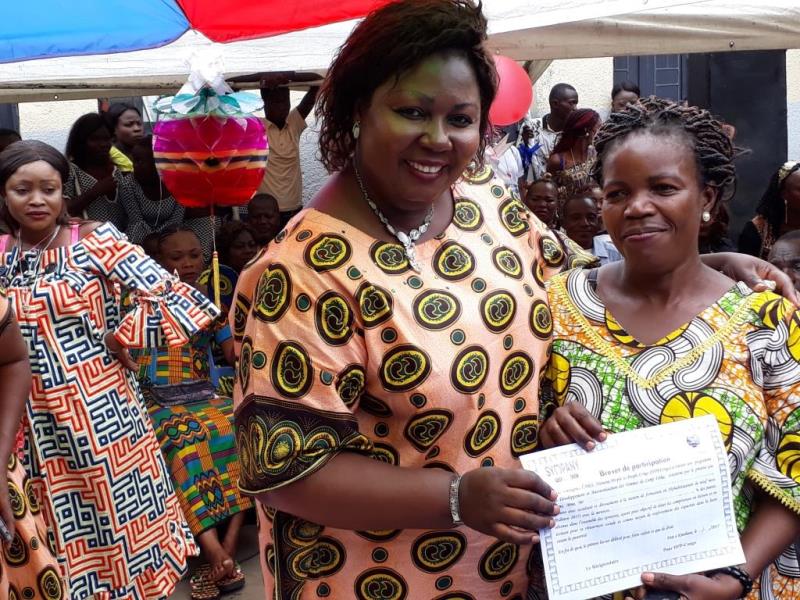 Here comes another month of March, but this time that of the year of grace 2019. This month has a particular singularity in that it is dedicated to the WOMAN, our mother, our wife, our sister or any other acquaintance. HPP-Congo also directs most of the activities carried out by its projects during this month on women.
The month of March is when HPP-Congo promotes mobilization and activism to promote gender equality and women's empowerment. This contribution to more respect and the protection of women is done through the activities implemented by its projects in the DRC in this case:
Skills' training and socio-economic integration of women
Skills' training of women is one of the priorities of HPP-Congo since 2009. The areas in which the capacities of these ladies are strengthened are respectively sewing, hairdressing, bakery and entrepreneurship. Training such as carpentry, masonry, electricity and mechanics are also open to them. These training periods of up to 9 months enable women to acquire knowledge and practices that will help them to self-employ or facilitate their socio-professional integration.
2,567 women including 7751 in sewing, 731 in hairdressing, 164 in bakery and catering and 921 in entrepreneurship were hitherto formed. Thanks to these acquired skills, many of them contribute to social well-being through their salaries, funds from their income-generating activities and through their new flourishing spirit.
During their training, these young women have also learn about life skills through lessons on sexual and reproductive health, HIV / AIDS, and savings education and many more.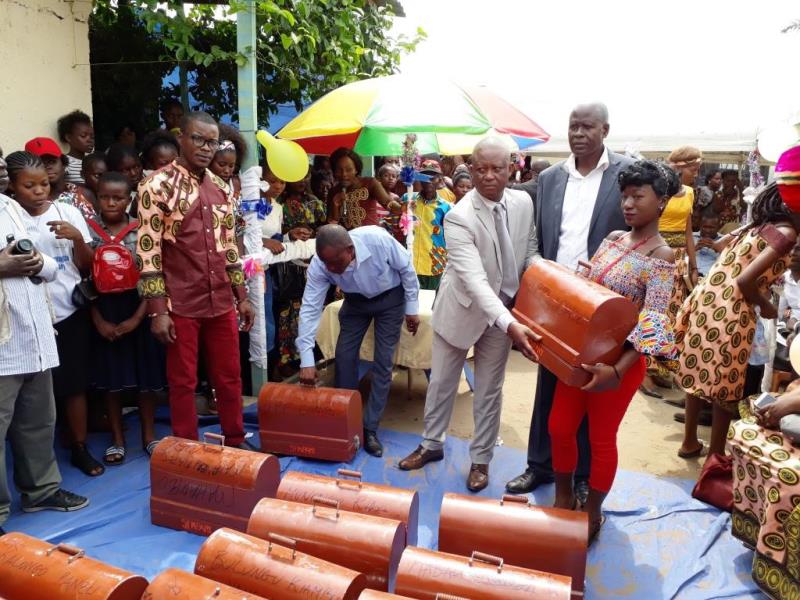 The training of teachers of rural primary schools and community development agents by the Teachers' Training School DNS Mbankana.
The Teachers' Training School "DNS Mbankana" gives equal opportunities to men and women during its recruitment. 53 young women with a state diploma were trained as teachers and most of them were mechanized by the Ministry of Primary, Secondary and Professional Education (MEPSP). Although they represent only 37% of the 147 teachers already trained by DNS Mbankana, the goal of HPP-Congo is to have 50% graduated women in each of the promotions.
The DNS Mbankana Teachers' Training School is the result of a tripartite agreement signed between the MEPSP, the Humana People to People Federation and HPP-Congo in order to improve the quality of education in rural areas.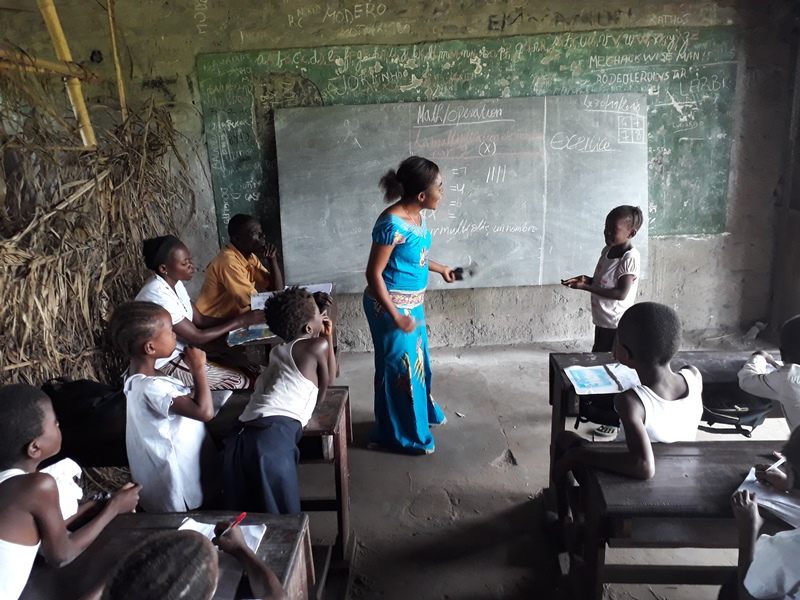 The acquisition of new agricultural and animal production techniques by women.

Women are very active members of HPP-Congo's Farmers Clubs projects, they benefit from the transfer of knowledge about the practice of quality breeding and new farming techniques aimed at increasing their agricultural production such as the composting, planting online, mulching, cropping, etc.
27,761 families of which ladies are driving forces have been supported in the increase of their agricultural production and the improvement of their living conditions.
The application of these new farming techniques led to at least a doubling of the agricultural production of these rural women and to the increase of the weight of the raised animals. The sale of the surplus of this production contributes to the increase of the purchasing power of these women.
To add value to the fruits of women's efforts and also minimize post-harvest losses, they have been trained in the processing of some of their crops, including cassava and maize.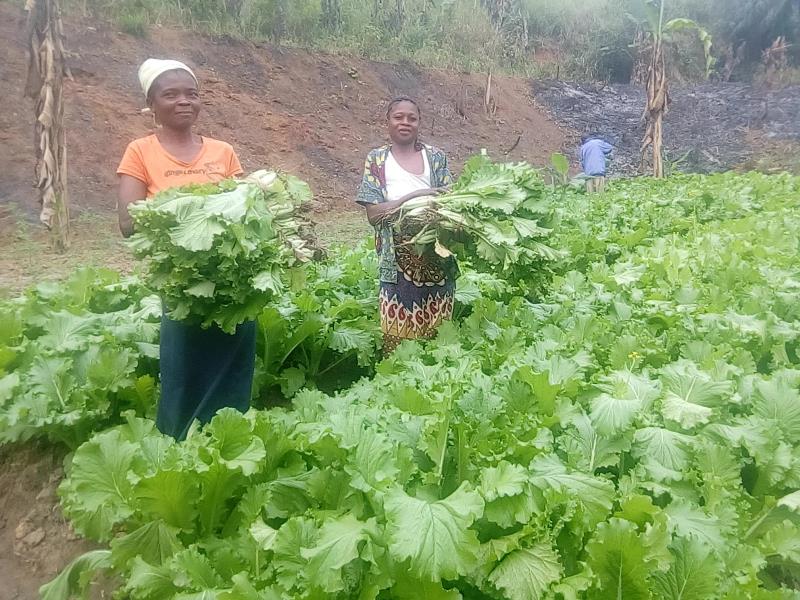 Women literacy
In the DRC, 39% of nearly 19 million Congolese who can not read or write are women and these data are of increasing concern over time because in 2001 this rate was 33.3%. (Demographic and Health Surveys (DHS) 2016)
HPP-Congo has made literacy its Trojan horse in the battle for the development of the female sex as it allows the woman farmer, out-of-school entrepreneur to access information and make calculations that can help to improve the production techniques they use which not only generate better returns, but also additional income opportunities for them.
Since 2007, when HPP-Congo got involved in literacy, 75% of the 4822 people who have learned to read, write and count are women. CONGRATULATIONS TO THE LADIES.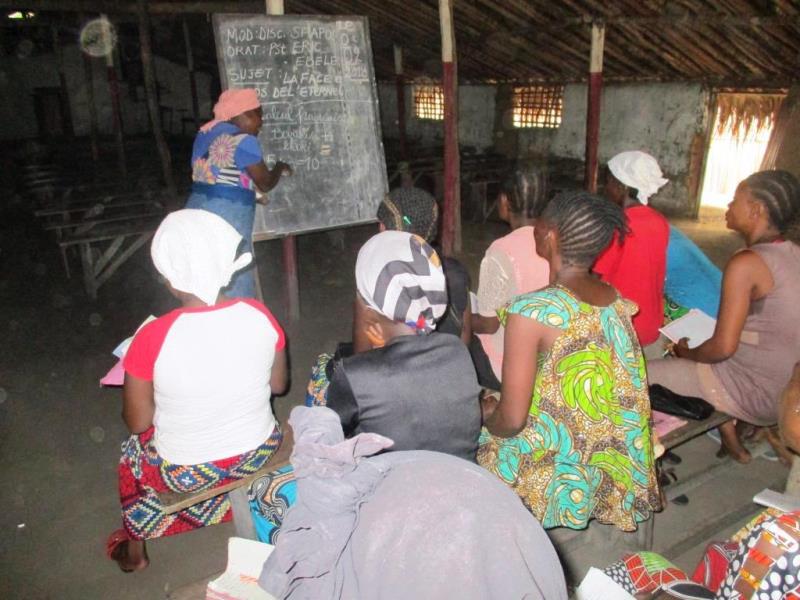 Active participation of women in community governance.
Always relegated to the background in the decision making involving her community, the woman must more than ever make a contribution to the management of the city. To promote women's participation in community governance and decision-making, the projects implemented by HPP-Congo are jointly managed at both the community and managerial levels by both genders.
The Family Action Group (FAG), which is the basic structure of the Children's Aid Project with 30 to 35 families and is headed by a pair of coordinators, consisting of a woman and a man. In Farmer Clubs (CF) projects, at least 2/5 of the 5 members of the Club Management Committee of 50 farmers each must be women.
In addition to this structural organization of GAFs and CFs, HPP-Congo encourages families to be present at meetings and other community activities as well by wives, their spouses, or more as a couple. Women are truly involved in community-based disease prevention, as more than half of the volunteers working with HPP-Congo in community health are women.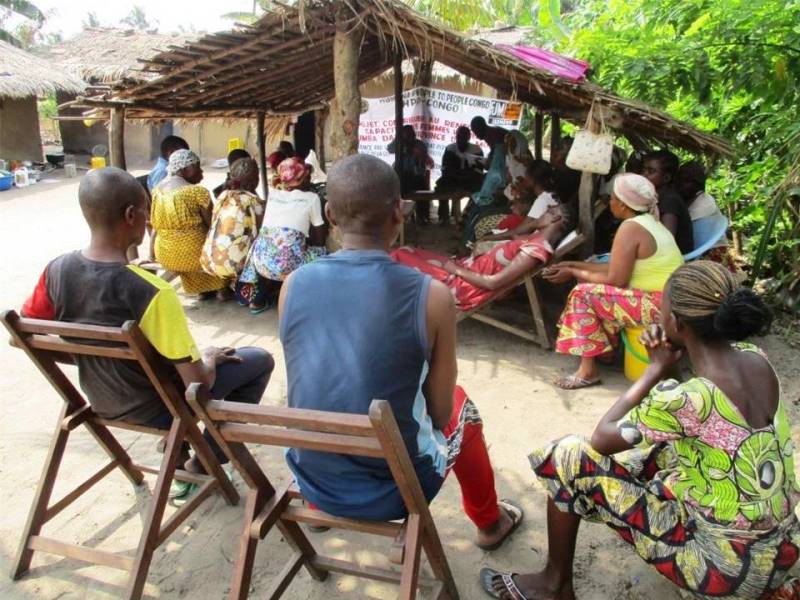 The positive impacts of the activities implemented by HPP-Congo in the protection of women's rights and their development contribute to achieving the Sustainable Development Goals: