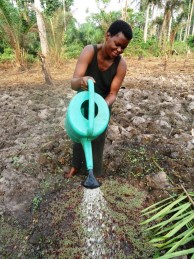 The international community has been celebrating World Water Day for a quarter of a century. Let us remember for our government that it was on December 22, 1992 that the General Assembly of the United Nations adopted resolution A / RES / 47/193 declaring March 22, 1993 the first World Water Day.
The World Water Day, whose aim is to draw attention to the importance of water and to promote the sustainable management of freshwater resources, is celebrated on March 22, 2018 under the theme: " Water: the answer is in nature.
Water is of immeasurable importance for the beneficiaries of the projects implemented by HPP-Congo both for its consumption and for its use in the execution of agricultural and environmental activities.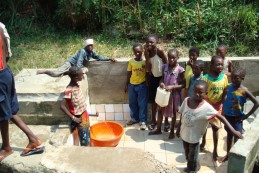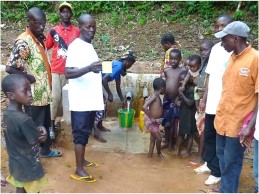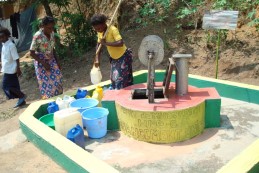 Although foodstuff that the importance is no longer to demonstrate, water, if of poor quality is likely to cause many diseases. This is why HPP-Congo has made the consumption and use of drinking water in the project areas a priority. From 2008 to the present, 137 boreholes distilling drinking water have been completed, 35 developed sources and 18 wells refurbished in the provinces of Sud-Ubangi, Kinshasa and Haut-Katanga. In areas fed with water by rivers and streams, water purification techniques to make it drinkable are taught to communities by HPP-Congo.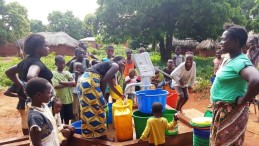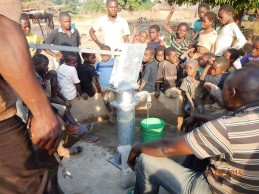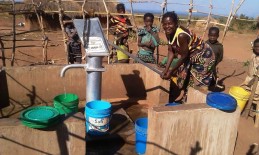 For sustainable management of drinking water sources, water committees are created in areas where drinking water supply structures have been built to promote the community's water management policy.
None of the 25,561 farmers supervised by HPP-Congo since 2011 as part of the Farmers Clubs Program could disagree with the theme of this year 2018 because it is from nature that he receives most of the time from the rainwater necessary for its agricultural activities.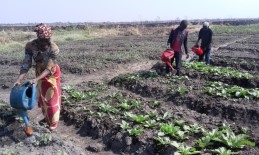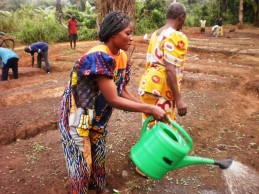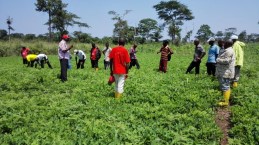 On the environmental front, the 687,656 trees planted by HPP-Congo as part of reforestation also use water from nature to grow and contribute to the restoration of degraded forests and increased afforestation.
HPP-Congo recognizes that water is at the heart of sustainable development because water resources, and the range of services they can provide, contribute to poverty reduction, economic growth and the safeguarding of the environment. From food and energy security to human and environmental health, water contributes to improving the social well-being of millions of Congolese covered by the Association.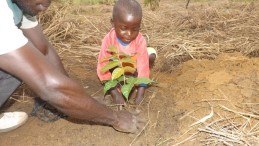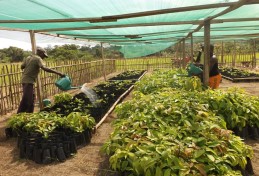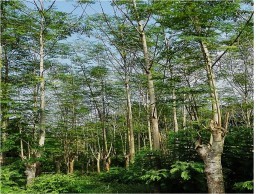 The importance given by HPP-Congo to the consumption and use of drinking water and the promotion of sustainable management of water resources by communities are part of its contributions to achieving the Sustainable Development Goals (ODDs) below: